Some times ago, when i needed to loop/glitch/stutter on the fly i used the "Instajungle" VST effect : a handy VST looper with no GUI (don't need), that works well with MIDI control

Unfortunaly, the development stopped and there's no chance to see a 64 bit version, or to fix bugs that happen in some hosts.
And then i found the INSTALOOPER VST by AudioBlast !!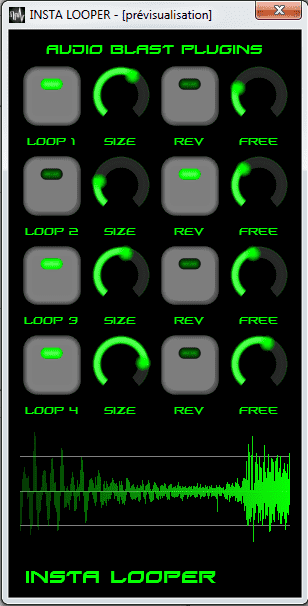 Free download : http://www.audioblast.me/downloadinstalooper.html
It's a free VST for Windows and Linux, coming in 32 bit & 64 bit version.
It does basically the same as Instajungle : loops a part of the incoming signal, all sync'ed to the host.
don't hesitate to have a look at the manual ! because it's not obvious that you have to right-click on the buttons to make them act like "toggle" button and not "push" button.