The Roland TB-303 ! the legendary Transistor Bass synthesizer by Roland.
Created to emulate bass sound and used by nearly nobody until someone saw the light : "hey, listen what happens when i turn these knobs!!" turn up the res to the max ! yeah ! aciiiiiiiiiid
Back to the Chicago House, Acid House, Belgian New Beat, then Acid Techno, Acid Trance and every electronic music genre.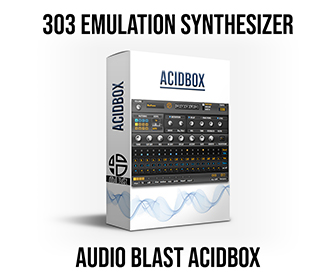 Now let list some free TB303 software emulations :
1. Rebirth RB-338 by Propellerhead (Standalone)
Information and download : http://www.rebirthmuseum.com/
Rebirth was one of the first TB303 software emulation, in 1997!
And it's free since 2005.
Rebirth is more than a TB303 emulator ; you have two TB303, and TR909 + TR808 drum machine emulations + onboard effects . The software is old, and it still sounds incredible. Continue reading →